Army.ca Relic
Subscriber
Donor
Reaction score

7,554
Points

1,160
Psalm 98 - O Sing a New Song - Anglican Chant - Protestant Reformation in England, circa Elizabethan Era
Rise of Participatory Music
Psalm 98 - O Sing a New Song - Reformed Presbyterian Church of Scotland Airdrie - Puritan a cappella style, circa Cromwellian Era (takes them a verse or two to get warmed up)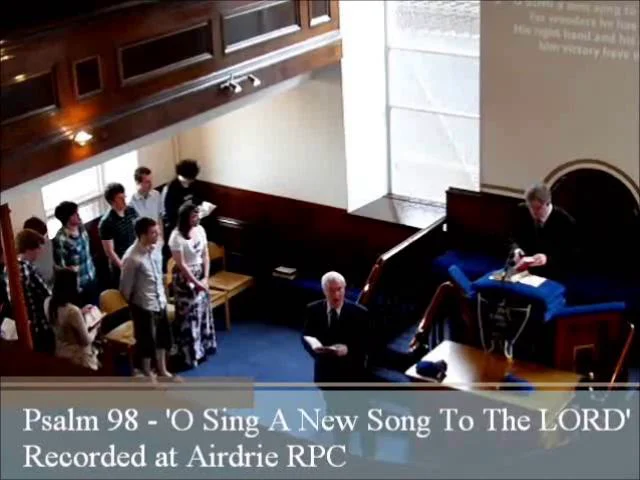 Psalm 98 (The Psalms for Singing - A 21st Century Edition) Tune: Desert / Lyngham / Oh for a thousand Tongues to Sing Recorded in 4 part harmony during morning…

vimeo.com
I'm Going Home from the 1844 a cappella hymn book Sacred Harp - modern Irish enthusiasts in Cork - Mid Victorian a cappella style - chapel not church.
Same theme, same hymnal, same enthusiasts from Cork - Wayfaring Stranger
Wayfaring Stranger from the same hymn book sung by a modern American congregation
Return of the Experts
Johnny Cash - Wayfaring Stranger - spare, Appalachian, blue grass, gospel
Trace Adkins - Modern Gospel - Wayfaring Stranger - all the production elements
And finally Carrie Underwood with Vince Gill - How Great Thou Art - because it is in my opinion the best example of the modern Gospel tradition
Despite the Hollywood Nashville glitz and a commercial audience full of Experts they can't prevent themselves behaving like a congregation.
Vince Gill & Carrie Underwood - How Great Thou Art .. at the ACM "Girls Night Out" Awards. No copyright infringement intended. All rights are owned by NBC. P...

youtu.be
And there you have 500 years of cultural continuity.
Last edited: