RG-31 Nyala Armoured Patrol Vehicle
From Army.ca Wiki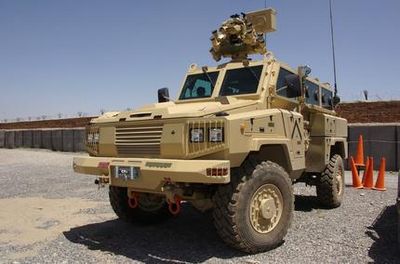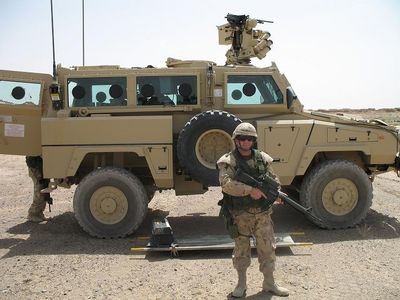 The Canadian Forces operates two different variants of the RG-31. Initially a hand-full of RG-31 Nyala Mine Protected Vehicle were purchased for Engineer Recce. The success of this vehicle and the high threat of IEDs in Afghanistan resulted in a much larger purchase of the RG-31 Nyala Armoured Patrol Vehicle (APV).
The APV provides a high level of protection for troops while they conduct patrols, as well as command, liaison and reconnaissance tasks in mountainous terrain and complex urban centres. The APV incorporates enhanced mine blast resistance as well as protection against both improvised explosive devices and ballistic threats.
The APV has a remote weapon station, equipped with a day and night sighting system, permitting the operator to fire the weapon from within the vehicle while remaining protected.
A $60.3 million contract has been awarded to General Dynamics Land Systems – Canada to provide 50 armoured patrol vehicles. The vehicles will be a version of the RG-31 Nyala, produced by BAE Land Systems OMC in the Republic of South Africa.[1]
It can carry up to 10 passengers and a driver.
Armament:
Kongsberg M151 Remote Weapons Station (can mount .50 cal HMG, 40 mm grenade launcher or C6 GPMG).
Specifications:
Length: 6.4m
Width: 2.47m
Gournd Clearance: 322mm
Range: 900km
Speed: 100km/h
Weight: >7.3t
Engine: 123hp 5.7 litre 6-cyl Daimler OM352A
Transmission: automatic, 4 forward, 1 reverse
Payload: 1600 Kg
Entered Service: 2006
Number in Serivce: 50
Sources:
Wikipedia RG-31:[2]