They shall grow not old, as we that are left grow old
622 Guests, 32 Users (4 Hidden)
Terrier, Halifax Tar, Karel Doorman, SeaKingTacco, NeeNo, Scott, MOOXE, cavalryman, DEINP, Quiet~One, WR, GAP, Journeyman, Flyonthewall11, kratz, navice, 123zxy, LEI_F, dangerboy, MJP, Lightguns, sully139, ridsteram, expwor, Old Sweat, Jed, Kat Stevens, kcoolbee
Total Members: 60,426
Total Posts: 1,389,573
Total Topics: 71,748
Total Categories: 13
Total Boards: 120
The Thunder Bay Military Museum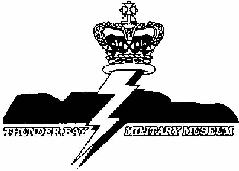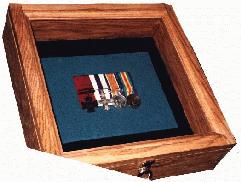 The Thunder Bay Military Museum is mandated to collect, catalogue, preserve, display, and interpret the rich military history of Northwestern Ontario. It houses the Regimental memorabilia of The Lake Superior Scottish Regiment. In particular, The Museum has the Victoria Cross, Military Cross, and other medals won by Captain Christopher Patrick John O'Kelly,VC,MC at Paschendaelle on 26 Oct 1917. Captain O'Kelly was with the 52nd Battalion. Additional items on display in The Museum include the scarlet dress uniform of Captain J. Hunter of the 96th Lake Superior Regiment, the medals of RSM James Morrison, 52nd Battalion, and much more. The Museum is open Monday to Friday, 10:00h to 16:00h, Tuesday nights 20:00h to 22:00h. Other times upon request. The Public is welcome, admission is FREE. (807) 343-5175

For more information, please contact pennym@ai r.on.ca.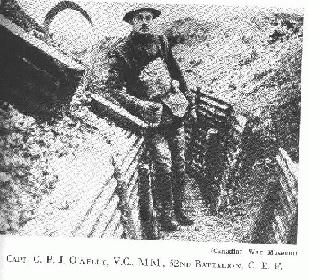 President: Lieutenant-Colonel/Doctor T.M.S. Kaipio,CD,PhD
Curator: Lieutenant Myles G. Penny,CD,BA,BEd
---
Go back to the LSSR page.
Go back to the Infantry Regiments page.
Go back to the Army home page.
April 26
1860:
The Queen's Own Rifles of Canada: In Pace Paratus (In peace prepared)
1986:
An explosion of Chernobyl nuclear power plant in Ukraine resulted in a nuclear meltdown sending radioactivity into the atmosphere. The Radiation fallout spread throughout Europe. Chernobyl disaster is considered the largest nuclear accident in history.
» Download the iPhone/iPad Military History app! «