They shall grow not old, as we that are left grow old
703 Guests, 16 Users (3 Hidden)
Quirky, donaldk, Qc, tracie_anderson, MJP, AlexanderM, Cdn Blackshirt, Loachman, Seyek, ArmyNavyMom, Beka, PuckChaser, thakurchris
Total Members: 58,917
Total Posts: 1,371,581
Total Topics: 71,182
Total Categories: 14
Total Boards: 120
The Thunder Bay Military Museum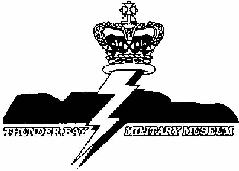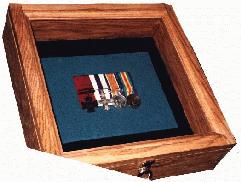 The Thunder Bay Military Museum is mandated to collect, catalogue, preserve, display, and interpret the rich military history of Northwestern Ontario. It houses the Regimental memorabilia of The Lake Superior Scottish Regiment. In particular, The Museum has the Victoria Cross, Military Cross, and other medals won by Captain Christopher Patrick John O'Kelly,VC,MC at Paschendaelle on 26 Oct 1917. Captain O'Kelly was with the 52nd Battalion. Additional items on display in The Museum include the scarlet dress uniform of Captain J. Hunter of the 96th Lake Superior Regiment, the medals of RSM James Morrison, 52nd Battalion, and much more. The Museum is open Monday to Friday, 10:00h to 16:00h, Tuesday nights 20:00h to 22:00h. Other times upon request. The Public is welcome, admission is FREE. (807) 343-5175

For more information, please contact pennym@ai r.on.ca.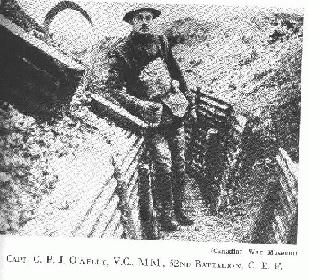 President: Lieutenant-Colonel/Doctor T.M.S. Kaipio,CD,PhD
Curator: Lieutenant Myles G. Penny,CD,BA,BEd
---
Go back to the LSSR page.
Go back to the Infantry Regiments page.
Go back to the Army home page.
December 9
1824:
Battle of Ayacucho - Peru defeats Spain
1835:
The Army of the Republic of Texas captures San Antonio
1861:
Joint Committee on the Conduct of the War created by the U.S. Congress
1937:
Second Sino-Japanese War: Battle of Nanjing begins.
1940:
World War II: British Army attacks Italian forces in North Africa.
1941:
China and Provisional Government of the Republic of Korea declares war on Germany, and Italy.
1944:
British Eigth Army suspends offensive in Italy
1945:
American General George S. Patton is injured in an automobile crash in occupied Germany. He dies twelve days later.
1946:
The Trials of War Criminals before the Nuremberg Military Tribunals began with the Doctors' Trial, the trial for war crimes and crimes against humanity began for medical researchers involved in the horrors of Nazi human experimentation.
1961:
Adolf Eichmann found guilty of war crimes in Israel.
1992:
US Marines land in Somalia
» Download the iPhone/iPad Military History app! «