They shall grow not old, as we that are left grow old
538 Guests, 40 Users (4 Hidden)
PharmacyPlease, Loachman, eliminator, MedCorps, Eldridge, MJP, Tuan, George Wallace, Rhodesian, Kirkhill, PuckChaser, a Sig Op, E.R. Campbell, KJK, Old Sweat, slayer/raptor, Dimsum, Gsc023, Kilo_302, Blackadder1916, LightFighter, PMedMoe, TB, Bird_Gunner45, ZxExN, secondchance, Garcia, Ayrsayle, Crantor, jonathancharrier, Allons-y, JJAM1990, Rescue Randy, xFusilier, SGT-RMSCLK, cavalryman
Total Members: 52,655
Total Posts: 1,294,241
Total Topics: 69,079
Total Categories: 14
Total Boards: 119
The Thunder Bay Military Museum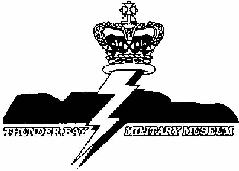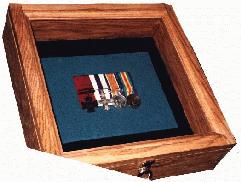 The Thunder Bay Military Museum is mandated to collect, catalogue, preserve, display, and interpret the rich military history of Northwestern Ontario. It houses the Regimental memorabilia of The Lake Superior Scottish Regiment. In particular, The Museum has the Victoria Cross, Military Cross, and other medals won by Captain Christopher Patrick John O'Kelly,VC,MC at Paschendaelle on 26 Oct 1917. Captain O'Kelly was with the 52nd Battalion. Additional items on display in The Museum include the scarlet dress uniform of Captain J. Hunter of the 96th Lake Superior Regiment, the medals of RSM James Morrison, 52nd Battalion, and much more. The Museum is open Monday to Friday, 10:00h to 16:00h, Tuesday nights 20:00h to 22:00h. Other times upon request. The Public is welcome, admission is FREE. (807) 343-5175

For more information, please contact pennym@ai r.on.ca.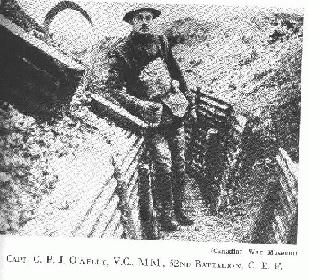 President: Lieutenant-Colonel/Doctor T.M.S. Kaipio,CD,PhD
Curator: Lieutenant Myles G. Penny,CD,BA,BEd
---
Go back to the LSSR page.
Go back to the Infantry Regiments page.
Go back to the Army home page.
September 4
1886:
Indian Wars: After almost 30 years of fighting, Apache leader Geronimo surrenders with his last band of warriors to General Nelson Miles at Skeleton Canyon in Arizona.
1939:
First RAF attacks on German Navy
1940:
World War II: The USS GREER becomes the first United States ship fired upon by a German submarine in the war, even though the United States is a neutral power. Tension heightens between the two nations as a result.
1944:
World War II: The British 11th Armored Division liberate the city of Antwerp in Belgium.
1945:
World War II: Japanese forces surrender on Wake Island after hearing word of their nation's surrender.
1950:
The "Beetle Bailey" comic strip begins.
1950:
The "Beetle Bailey" comic strip begins.
1951:
The first live transcontinental television broadcast takes place in San Francisco, California from the Japanese Peace Treaty Conference.
1967:
Vietnam War: Operation Swift begins - The United States Marines launch a search-and-destroy mission in Quang Nam and Quang Tin Provinces. The ensuing 4-day battle in Que Son Valley kills 114 Americans and 376 North Vietnamese.
476:
Romulus Augustus, the last emperor of the Western Roman Empire, is deposed when Odoacer proclaims himself King of Italy.
» Download the iPhone/iPad Military History app! «