They shall grow not old, as we that are left grow old
563 Guests, 43 Users (7 Hidden)
Brad Sallows, FSTO, Kat Stevens, PuckChaser, Blackadder1916, Hamish Seggie, Sheep Dog AT, InBound, AndrewEME, methionine, Teager, ballz, sidemount, James516, tomydoom, Nomulous, fed_up, ModlrMike, SeaKingTacco, JesseWZ, Bruce Monkhouse, TwoTonShackle, agc, kkwd, medicineman, sonic, Perry, Valhrafn, IN ARDUA NITOR, Good2Golf, TB, newshooter, SHONIT123, Jed, NFLD Sapper, Schindler's Lift
Total Members: 49,981
Total Posts: 1,273,690
Total Topics: 68,410
Total Categories: 14
Total Boards: 119
The Thunder Bay Military Museum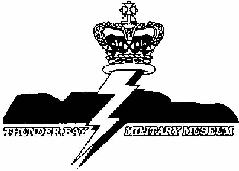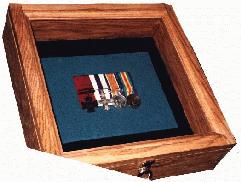 The Thunder Bay Military Museum is mandated to collect, catalogue, preserve, display, and interpret the rich military history of Northwestern Ontario. It houses the Regimental memorabilia of The Lake Superior Scottish Regiment. In particular, The Museum has the Victoria Cross, Military Cross, and other medals won by Captain Christopher Patrick John O'Kelly,VC,MC at Paschendaelle on 26 Oct 1917. Captain O'Kelly was with the 52nd Battalion. Additional items on display in The Museum include the scarlet dress uniform of Captain J. Hunter of the 96th Lake Superior Regiment, the medals of RSM James Morrison, 52nd Battalion, and much more. The Museum is open Monday to Friday, 10:00h to 16:00h, Tuesday nights 20:00h to 22:00h. Other times upon request. The Public is welcome, admission is FREE. (807) 343-5175

For more information, please contact pennym@ai r.on.ca.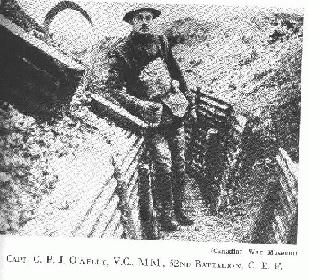 President: Lieutenant-Colonel/Doctor T.M.S. Kaipio,CD,PhD
Curator: Lieutenant Myles G. Penny,CD,BA,BEd
---
Go back to the LSSR page.
Go back to the Infantry Regiments page.
Go back to the Army home page.
May 4
1471:
Battle of Tewksbury
1910:
Canadian Navy was created by the Naval Service Act
1942:
Battle of Coral Sea (to 8 May 42); first naval battle fought entirely with aircraft from carriers out of each others sight
1982:
"HMS Sheffield hit by Argentinian Exocet Missile"
» Download the iPhone/iPad Military History app! «