They shall grow not old, as we that are left grow old
525 Guests, 36 Users (5 Hidden)
Lumber, GraemeG, RocketRichard, NFLD Sapper, Pusser, sledge, SupersonicMax, Blackadder1916, Loachman, MarkOttawa, kratz, E.R. Campbell, Spencer100, Journeyman, MJP, captloadie, Alpha dog, YZT580, PuckChaser, Terrier, AbdullahD, Jed, Robinson_A, EME421, elsalado, Chris Pook, Jayjaycf, ReggieKatz, tree hugger, ModlrMike, IN ARDUA NITOR
Total Members: 58,888
Total Posts: 1,371,065
Total Topics: 71,164
Total Categories: 14
Total Boards: 120
The Princess of Wales Own Regiment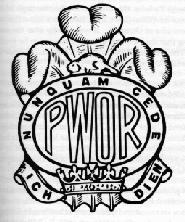 ---
Armorial Description
The Prince of Wales' plume enfiled in the coronet of a princess, resting on a waving scroll bearing the motto ICH DIEN. Surmounting the coronet, and shaded by the tips of the drooping plume a circle with the regimental motto NUNQUAM CEDE in relief. Above the circle a beaver, and within, the letters PWOR.
---
Official Abbreviation: PWOR

Motto: Nunquam Cede (Never Yield)
---
Battle Honours (19)
Early History
First World War
Mount Sorrel
PASSCHENDAELE
SOMME, 1916, '18
AMIENS
FLERS-COURCELETTE
Scarpe, 1918
Thiepval
Drocourt-Queant
Ancre Heights
Hindenburg Line
ARRAS, 1917, '18
Canal du Nord
VIMY, 1917
CAMBRAI, 1918
KILL 70
PURSUIT TO MONS
Ypres, 1917
FRANCE AND FLANDERS, 1915-1918
Honourary Distinction: The Badge of the Stormont, Dundas and Glengarry Highlanders with the year-dates 1944-1945 emblazoned on the Colours.
---
Order of Precedence: 8
---
Go back to the Infantry Regiments page.
Go back to the Army home page.
December 5
1875:
General Arthur Currie, future commander of the Canadian Expeditionary Force in World War I, is born in Napperton, Ontario.
1934:
Abyssinia Crisis: Italian troops attack Wal Wal in Abyssinia, taking four days to capture the city.
1943:
THE MORO, effective dates for battle honour begin (to 7 Dec 43)
1964:
Vietnam War: For his heroism in battle earlier in the year, Captain Roger Donlon of Saugerties, New York is awarded the first Medal of Honor of the war.
1978:
The Soviet Union signs a 'friendship treaty' with the Democratic Republic of Afghanistan.
» Download the iPhone/iPad Military History app! «