They shall grow not old, as we that are left grow old
636 Guests, 47 Users (7 Hidden)
Infanteer, cavalryman, GR66, Chief Stoker, milnews.ca, trigger, Remius, AbdullahD, Dimsum, Lightguns, JDW, Lumber, gijoefontaine, Mountie, Terrier, Davionn, lp711, Inspir, mray77, Old EO Tech, Chanada, Rick Goebel, Occam, Eagle Eye View, jzheng94, JMN, RDO, LunchMeat, Valley Denizen, CynthiaMar, Danjanou, putz, torg003, Loachman, MJP, mick, E.R. Campbell, CountDC, Air4ce, Old Sweat
Total Members: 57,780
Total Posts: 1,357,312
Total Topics: 70,714
Total Categories: 14
Total Boards: 120
Le Regiment du Saguenay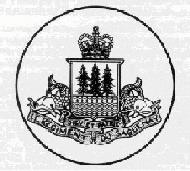 ---
Armorial Description
A shield surmounted by the Crown and supported on each side by a dolphin; on the upper portion of the shield, three fir trees, on the lower portion the representation of the waters of the Saguenay; below, a scroll inscribed DIEU ET PATRIE; the whole resting upon a scroll inscribed LE REGIMENT DU SAGUENAY.
---
Official Abbreviation: R du Sag

Motto: Dieu et Patrie (God and country)
---
Battle Honours (None)
---
Order of Precedence: 31
---
Go back to the Infantry Regiments page.
Go back to the Army home page.
August 30
1813:
Battle of Kulm - French forces defeated by Austrian-Prussian-Russian alliance.
1862:
Battle of Richmond, Kentucky - Confederates under Edmund Kirby Smith rout a Union army under General Horatio Wright.
1914:
Battle of Tannenberg
1922:
Battle of Dumlupinar, final battle in Greco-Turkish War (1919-1922) ("Turkish War of Independence")
1941:
Siege of Leningrad begins.
1944:
MONTECCHIO, effective dates for battle honour begin (to 31 Aug 44)
1945:
British naval fore arrives in Hong Kong to reoccupy colony
1945:
Supreme Commander of the Allied Forces, General Douglas MacArthur lands at Atsugi Air Force Base.
» Download the iPhone/iPad Military History app! «