They shall grow not old, as we that are left grow old
615 Guests, 33 Users (4 Hidden)
MOOXE, cavalryman, Scott, DEINP, Quiet~One, Halifax Tar, WR, GAP, Journeyman, Flyonthewall11, NeeNo, kratz, navice, SeaKingTacco, 123zxy, LEI_F, dangerboy, MJP, Lightguns, sully139, ridsteram, expwor, Old Sweat, Jed, Kat Stevens, kcoolbee, biernini, Bruce Monkhouse, Chanada
Total Members: 60,426
Total Posts: 1,389,572
Total Topics: 71,748
Total Categories: 13
Total Boards: 120
Le Regiment du Saguenay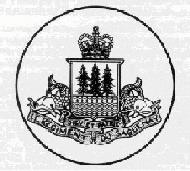 ---
Armorial Description
A shield surmounted by the Crown and supported on each side by a dolphin; on the upper portion of the shield, three fir trees, on the lower portion the representation of the waters of the Saguenay; below, a scroll inscribed DIEU ET PATRIE; the whole resting upon a scroll inscribed LE REGIMENT DU SAGUENAY.
---
Official Abbreviation: R du Sag

Motto: Dieu et Patrie (God and country)
---
Battle Honours (None)
---
Order of Precedence: 31
---
Go back to the Infantry Regiments page.
Go back to the Army home page.
April 26
1860:
The Queen's Own Rifles of Canada: In Pace Paratus (In peace prepared)
1986:
An explosion of Chernobyl nuclear power plant in Ukraine resulted in a nuclear meltdown sending radioactivity into the atmosphere. The Radiation fallout spread throughout Europe. Chernobyl disaster is considered the largest nuclear accident in history.
» Download the iPhone/iPad Military History app! «