They shall grow not old, as we that are left grow old
565 Guests, 33 Users (4 Hidden)
Petard, NavyShooter, garb811, Jayjaycf, NFLD Sapper, MJP, AbdullahD, Blackadder1916, dangerboy, SupersonicMax, Andriyko, Larry Strong, Rifleman62, mariomike, Kat Stevens, xXPapaSmurfXx, nic32, AlbertJr, CAF Applicant 2001, WestCoaster, FJAG, Trapper94, BobSlob, Chad.wiseman, Rhodesian, PuckChaser, FSTG, RandallLie, Chief Engineer
Total Members: 71,435
Total Posts: 1,456,195
Total Topics: 71,843
Total Categories: 13
Total Boards: 124
The Canadian Grenadier Guards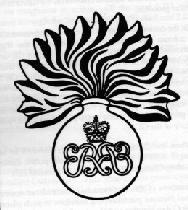 ---
Armorial Description
A grenade with seventeen exterior flame points; on the ball of the grenade the Royal cypher reversed and interlaced ensigned by the Crown; below the Royal cypher, the word CANADA.
---
Official Abbreviation: CGG

Motto: Honi soit qui mal y pense (Evil be to him who evil thinks)
---
Battle Honours (31)
Early History
First World War
YPRES, 1915, '17
FESTUBERT, 1915
Mount Sorrel
SOMME, 1916
Ancre Heights
Ancre, 1916
ARRAS, 1917, '18
VIMY, 1917
Hill 70
PASSCHENDAELE
AMIENS
Scarpe, 1918
DROCOURT-QUEANT
Hindenburg Line
CANAL DU NORD
Valenciennes
Sambre

Second World War
FALAISE
FALAISE ROAD
THE LAISON
CHAMBOIS
The Scheldt
THE LOWER MAAS
THE RHINELAND
THE HOCHWALD
VEEN
TWENTE CANAL
Bad Zwischenahn
NORTH-WEST EUROPE, 1944-1955
---
Order of Precedence: 2
---
Options:
Infantry Regiments page.
Go back to the Army home page.