Reaction score

24,709
Points

1,160
Egads... from 2016:
Army Investigating 'We Were Soldiers' Legend for Inflating Awards​
The U.S.
Army
is investigating allegations by a military researcher that the late Command Sgt. Major Basil Plumley -- a legend in the airborne and infantry communities -- wore unauthorized combat and valor awards that exaggerated the wartime achievements that made him famous.
Plumley, who died Oct. 10, 2012 from cancer at the age of 92, was a major figure in the 1992 book, "We Were Soldiers Once … and Young," coauthored by Joseph L. Galloway and retired Lt. Gen. Harold G. Moore.
The book was moving account of the November 1965 Battle of Ia Drang Valley in the Vietnam War and the heroic fight that 450 soldiers of the 1st Battalion, 7th Cavalry, put up against a superior force of 2,000 North Vietnamese soldiers at LZ X-Ray.
Brian Siddall, an independent researcher whose father and uncle served during World War II -- the latter as a paratrooper who was killed during the D-Day invasion of Europe -- leveled the allegations against Plumley after an extensive study of his service records. He said he has been doing research for
his website
for the last decade.
"It's been a lifelong thing for me," he told Military.com. "My uncle was killed on June 6, 1944. He was a paratrooper in Company B of the 307th Airborne Engineers."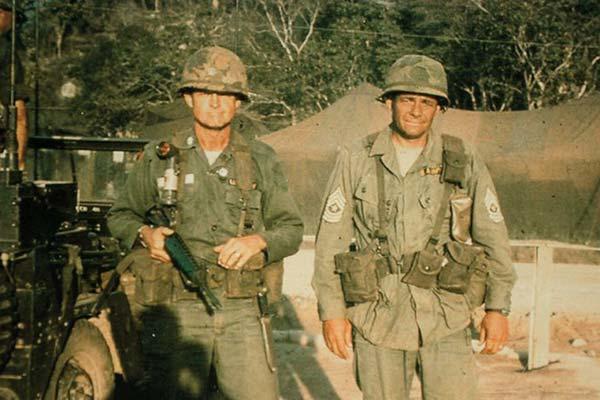 The U.S. Army is investigating allegations that the late Command Sgt. Major Basil Plumley wore unauthorized combat and valor awards.
www.military.com