Reaction score

22,683
Points

1,160
hoo boy... or girl... or whatev'
Army Mulls Returning to Gendered Fitness Standards over Complaints of 'Lopsided' ACFT​
The
Army
is considering adding gender-specific standards to its new Army Combat Fitness Test, or ACFT, after early data shows nearly half of female soldiers can't pass the test and might face being removed from service once it becomes official next year.
Service officials, including Sergeant Major of the Army Michael Grinston, testified before a House Appropriations Committee subpanel Monday that scores may end up being separated by gender to identify the 1st, 10th, 25th and 50th percentile of soldiers.
"We expect all soldiers to meet the exact same minimum standards, regardless of age, gender, or occupational specialty," the trio said in their combined written testimony.
The news comes shortly after Military.com obtained internal Army data showing that
44% of women are failing
the ACFT, compared to 7% of men. The
data suggests women get better
at the test as they become more familiar. Failing to pass an official fitness test can quickly lead to a soldier being booted out of the military; at this time, ACFT scores do not count against those who take them.
But simply passing the test isn't enough to help a soldier rise through the ranks. In many cases, high scores can open up opportunities for women to attend training such as the Air Assault and Ranger schools, which can greatly improve their promotion chances. Good physical fitness scores can quickly turn into career progression.
Even among those women who can pass the ACFT, most aren't maxing their scores. Only 66 female soldiers have scored a 500 or higher since October, compared to 31,978 men, according to data from April. The minimum score soldiers need to reach is 360; 600 is a perfect score.
The ACFT is still in a beta phase, and soldiers are not punished for failure. But it is supposed to become official next year, and it's unclear what the final test and scoring standards will look like, given that data strongly suggests many female soldiers will be kicked out if the test stays as is.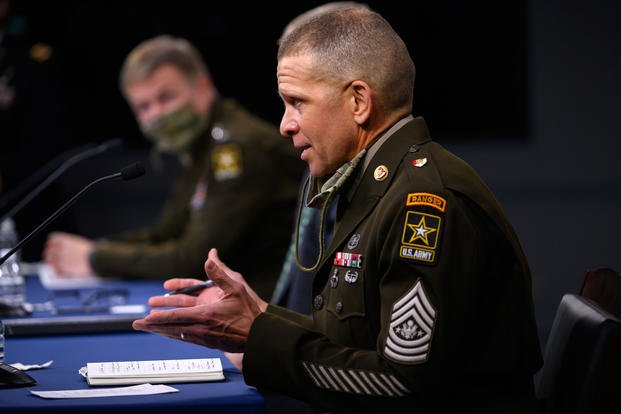 This could mean men and women still would have to meet the same standards but would not be compared to one another.
www.military.com