Reaction score

9,477
Points

1,260
The conversation then veers, with the young man saying the Liberal party's support of abortion "is against Christianity."

"OK, OK, do you think that women have the right to choose what happens to their own bodies?" Trudeau asks.

"Personally, no," the young man replies.

Asked if he personally should choose what happens to a woman's body, the man says women who "sleep around shouldn't be allowed to abort the baby."

Trudeau, with a pained smile, says simply, "Wow, wow."

Around this time, someone in the crowd remarks "spicy" as people watch the exchange unfold.

Trudeau pivots and asks the man whether women who have been raped should be allowed an abortion.

"Sure, that's where it gets complicated," the man concedes but ultimately says he's agnostic on the issue.

"It's not complicated, it's either a yes or no," says Trudeau, adding the example is "all too common."

"Yeah, yeah," is the young man's reply, who says he's still "50/50" on whether sexual assault victims should be allowed an abortion.

"Sounds like you need to do a little more thinking, and, and a little more praying on it as well," Trudeau says, ending the conversation with a pat on the young man's shoulder.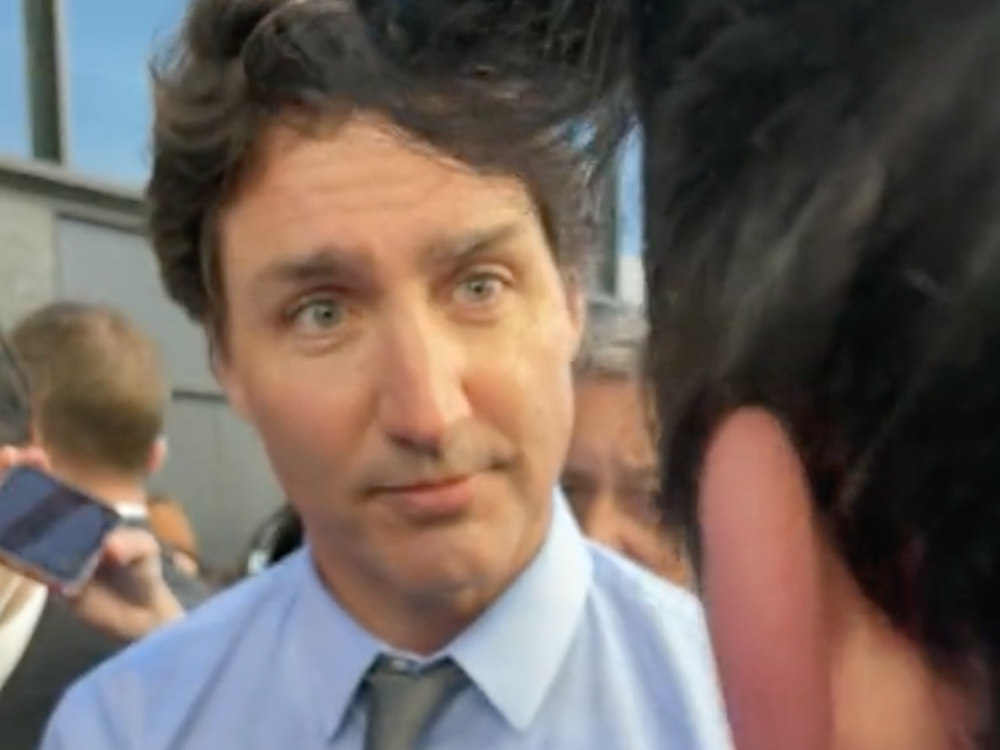 The prime minister was at the University of Manitoba when he was approached by a People's Party of Canada supporter. Watch the video

nationalpost.com