Reaction score

24,984
Points

1,160
BZ!
North Van naval cadets revive Second World War 'ditty bag' tradition​
Community comes together to hand-sew bags filled with cards of thanks and sundries for HMCS Winnipeg crew at Esquimalt upon December return from deployment
North Vancouver navel cadets are reviving the "ditty bag" tradition of gifting to returning sailors, by sewing bags by hand and filling them with cards of thanks and small items.
A tradition steeped in wartime history, the Ditty Bags for Sailors program ran during the Second World War and the Korean War, and would often be filled with clothing, snacks, and sundries.
Navy League Lt.-Cmdr. Cliff Mah, B.C. Mainland division area officer, originally wanted to resurrect the tradition as a way to celebrate the Navy League of Canada's 125th anniversary in 2020; however, the COVID-19 pandemic meant the project had to wait until the end of 2021.
Mah took the idea to local North Vancouver-Seymour MLA Susie Chant, who is also a former Coxswain of HMCS Discovery, and asked her if she still had contacts within the Royal Canadian Navy.
"Next thing I knew, she asked if we could have 255 ditty bags made for HMCS Winnipeg for Christmas. We said 'yes,' and we soon began the process of making the bags. It was a monumental task but we felt that we could complete the project in time," Mah wrote.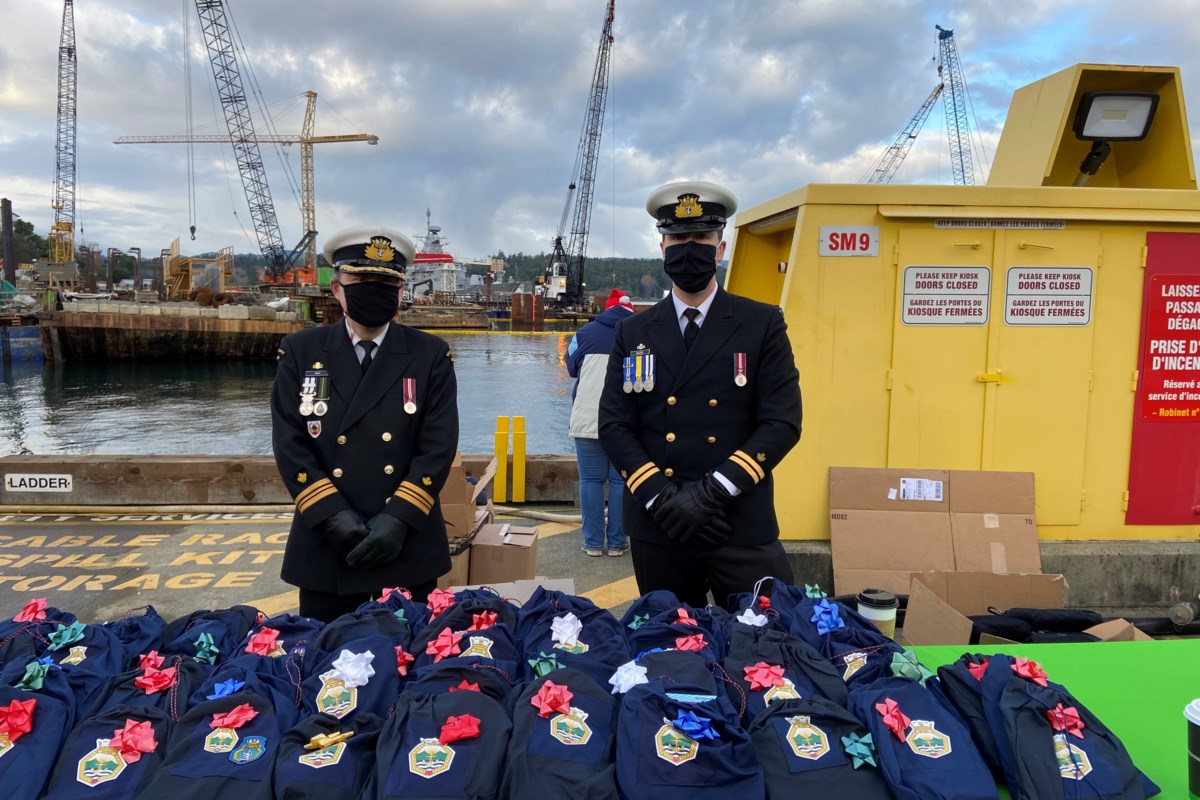 Community comes together to hand-sew bags filled with cards of thanks and sundries for HMCS Winnipeg crew at Esquimalt upon December return from deployment

www.timescolonist.com