Army.ca Veteran
Subscriber
Reaction score

2,438
Points

1,140
I know that we try to attend and work with our partners around the world in as many joint naval operations as possible - snippet below as an example of a current one in south-east asia -
"from Nov. 21 to 30 in the waters around Japan, a bilateral naval exercise between the JMSDF and the U.S. Navy will take place, along with two multilateral exercises. The first multilateral drill will include the JMSDF, U.S. Navy, the Royal Australian Navy and the German Navy, while the second involves the JMSDF, U.S. Navy, RAN and the Royal Canadian Navy. A total of 20 JMSDF ships and 40 JMSDF aircraft, 10 U.S. Navy ships, two RAN ships, a single RCN ship and a single German Navy ship will take part in these drills."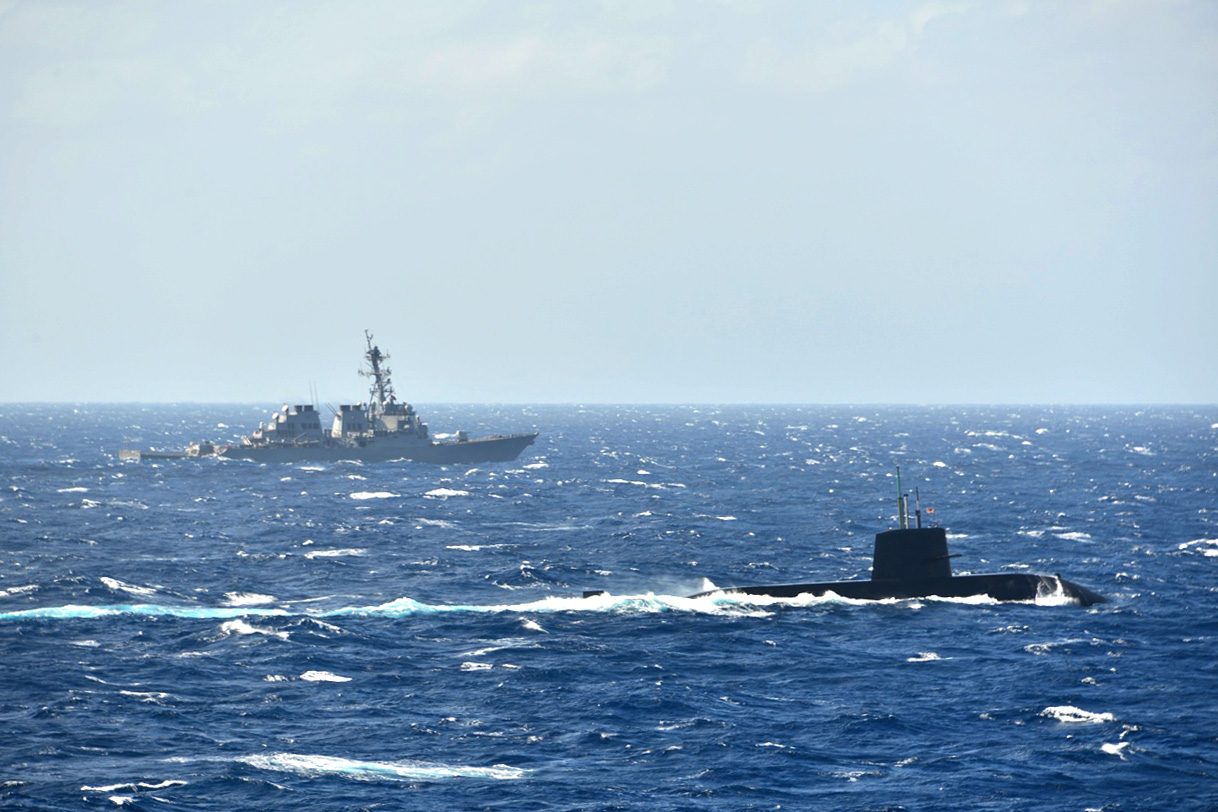 KUALA LUMPUR – Japanese and U.S. fleets met this week for a first-ever anti-submarine warfare exercise in the South China Sea, the Japan Maritime Self-Defense Force said today. Helicopter destroyer JS Kaga (DDH-184) and destroyer JS Murasame (DD101) with their embarked SH-60J helicopters, an...

news.usni.org
The question that I have is this, how often has the RCN hold these types of drills/operations where we have 3 or 4 of our Halifax's actually out at the sametime working jointly together? I seems that from all that I have recently read over the last maybe 5-8yrs is that we only ever have a single Halifax attending one of these exercises. I'm sure that it helps immensely with our integrating a single ship into someone's much larger task force but how does it help us and our crews in being to coordinate and work multiple Halifax's together. I mean, could we even be able to effectively run a 3 or 4 ship Halifax only task force when none of these ships will have ever all worked together at once? I fully realised that with only 12 ships that the chances of actually having 3 (let alone 4) Halifax's operational and at the same location would be a Christmas miracle but how can our ships actually work with each other when 3 or 4 of them are never available to actually do so. Also, please don't provide examples of when a Kingston or two have joined up with a Halifax because from a potential combat training perspective it has no bearing.