Reaction score

22,705
Points

1,160
Airborne, indeed....
Hero Dad Who Jumped off Bridge To Save Baby Honored With Air Force Flight​
It was one of the most remarkable stories we've seen this year. A dad involved in a five-vehicle car accident on a bridge
leapt into action, literally
, when a baby was ejected from a vehicle into the bay below. Jonathan Bauer heroically jumped 30-feet from the bridge
to save the baby in the water below
.
And sometimes,
awesome things happen to awesome people
, so the Air Force Thunderbirds recognized his heroism and took him on an incredible flight as their "hometown hero" in the Ocean City Air Show.
When Bauer spoke about the incident, he said he did what he had to do. His daughter said seeing her dad jump off the bridge was the scariest moment of her life.
The Air Force Thunderbirds shared footage from Bauer's flight and a pic of the hero dad, saying 'his selfless act shows the best America has to offer, and we're proud to have honored him with a flight today.'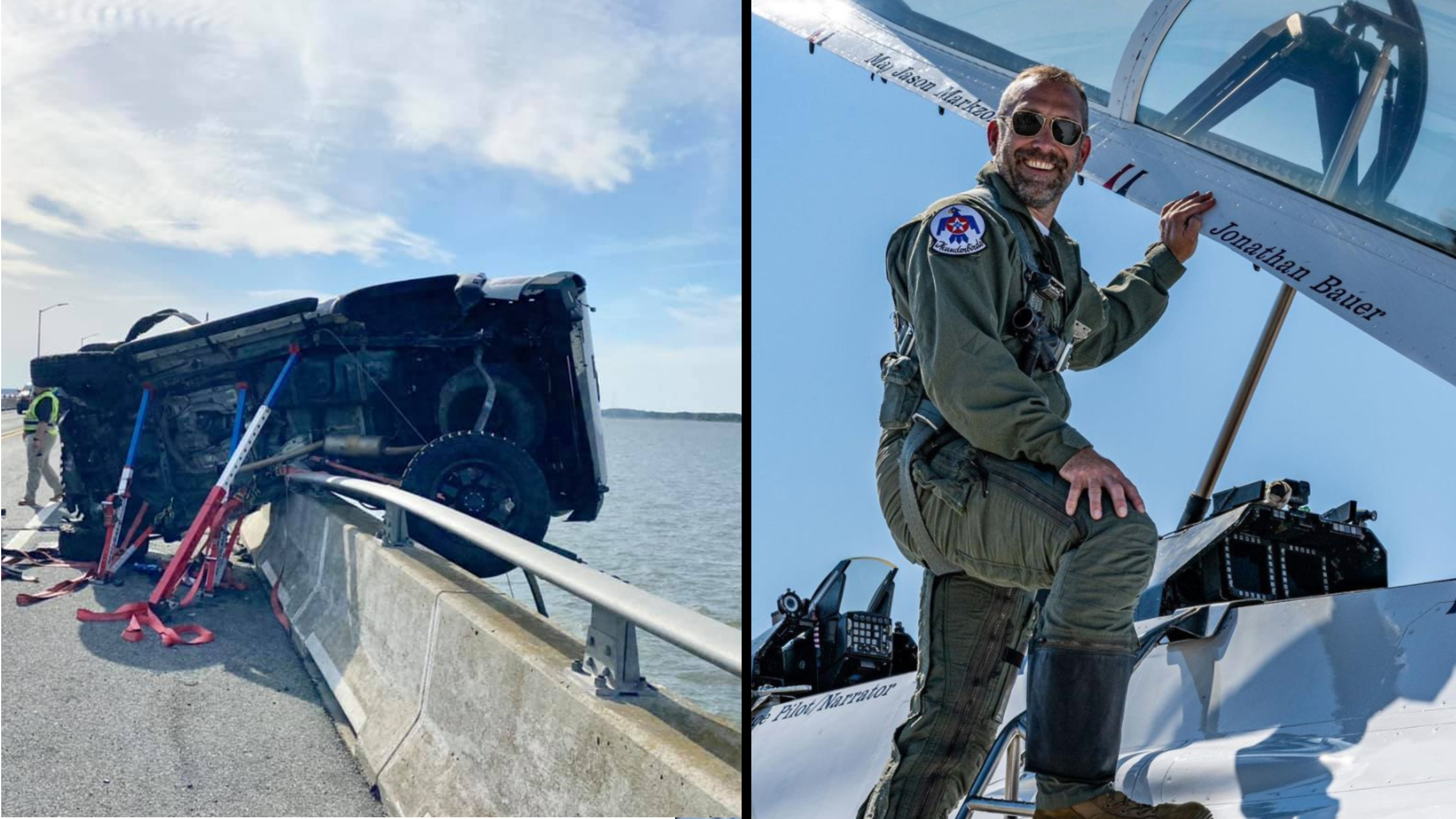 He jumped off a bridge to save a baby in the water below, and so the Air Force let him tag along in an F-16 to recognize his heroism.
www.thedad.com