Reaction score

22,608
Points

1,160
That's some good PR right there...
UXO team finds and detonates two explosives in North Vancouver​
In 2018, they found 200 kilograms of unexploded mortar shells, practice rounds and grenade parts. They'll be back this fall to continue the search
Department of National Defence contractors and Canadian Forces members found and
detonated two explosives
in their latest
sweep of North Vancouver's Blair Rifle Range Lands.
Today, the land off Mount Seymour Parkway is lined with recreational trails but from the 1930s until the 1960s, it was a military training site.
Over February and March, unexploded ordnance (UXO) experts were scouring a two-hectare swath of the lands with metal detectors, which turned up an unexploded three-inch mortal shell, and a fuse used to detonate mortars.
In both cases, the UXO team called in Canadian Forces explosives experts to come to the site, plant charges on the items and detonate them safely, with the public kept away. Based on the explosion the detonation produced, project manager Debbie Nicholls said the mortar shell would have been filled with high explosives.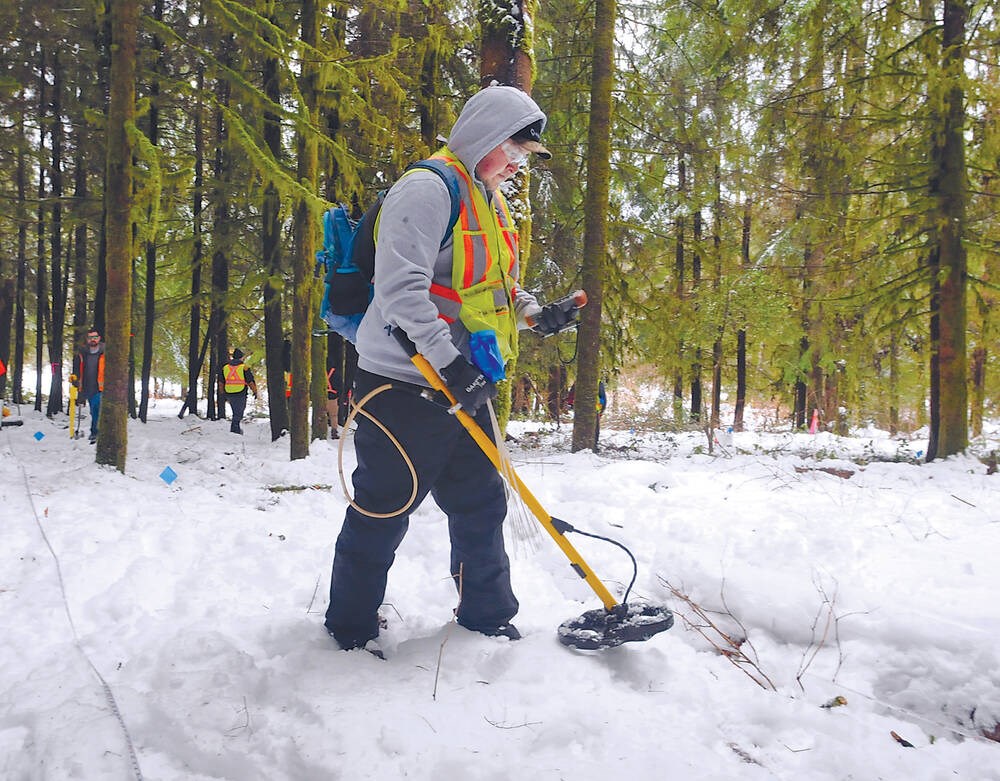 In 2018, they found 200 kilograms of unexploded mortar shells, practice rounds and grenade parts. They'll be back this fall to continue the search

www.nsnews.com