Reaction score

359
Points

1,080
Hamilton highlighted some of the sustainment enterprise's "must do's," to provide future readiness in the [Indo-Pacific] including:

Leveraging data analytics and investing in predictive logistics capabilities;
Use of autonomous technology to extend operational reach, prolong endurance and ensure freedom of action;
Reducing the Army's logistics tail;
Electrifying platforms and using alternative fuel sources; and
Developing an Army watercraft strategy.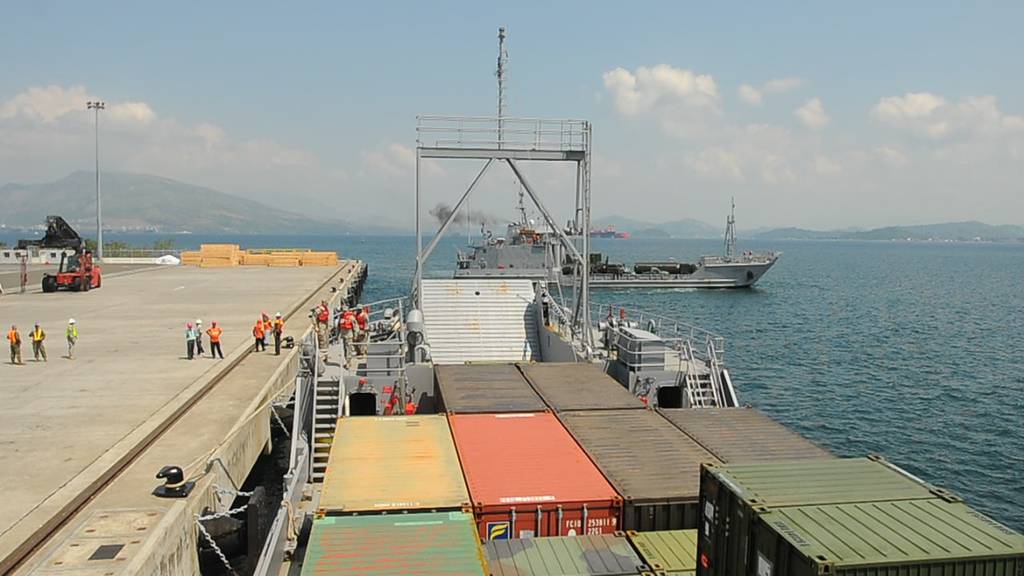 Major Army commands are coming together to develop a force that can handle logistics and sustainment in a contested environment.
www.defensenews.com
CHARLESTON, S.C. -- The length of three football fields and seven decks high, the USNS Pomeroy (T-AKR 316) is no doubt a big ship -- but it's also a flo...
www.army.mil
"Gone are the days when we had everything down to your favorite ice cream," warns Gen. Charles Hamilton.
www.defensenews.com
Huntsville, AL -- Senior leaders from across the Army and industry are looking at the future force and the role logistics and sustainment will play in c...
www.army.mil
The US Army is preparing to conduct one of the largest logistics exercises in recent history at Talisman Sabre in Australia.
www.defensenews.com